Are You Being Found Online?
Over 54% of Businesses are NOT listed in the online Directories. 
Make 2019 Your BEST Year in Business!
We make checking your listing visibility easy!
All you need to do is simply enter the contact information for your business that 'Should' show up in the listing directories.
Then, our scan tool will do a search over all the major listing directories that are relevant to your country and geographic region and show you…
What directories have your details CORRECT
What directories have your details WRONG
What directories you are not even listed in.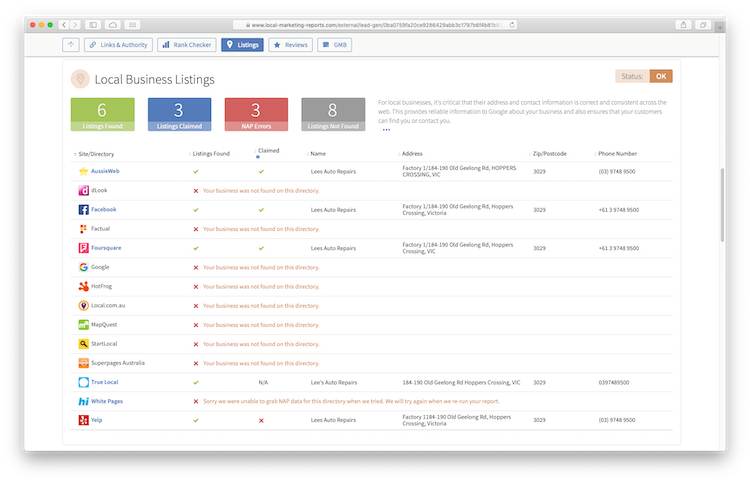 By using our comprehensive Scan Tool, you can locate any duplicate listings, missing listings and other errors that are affecting your online business presence. We provide you with an instant insight into your current performance and show you how you can improve your results.
Do You Show Up On Google?
According to a study done by Forbes
Customers will perform local business search on their devices
One of the businesses that are listed in the search
Using the details provided in the Local Business Search
And Over 70% of Smartphone Users will 'Click' to Call a business directly from the google listing that was displayed according to a study done by Search Engine Watch
Your future customers are out there....
are they finding YOU or your competitor?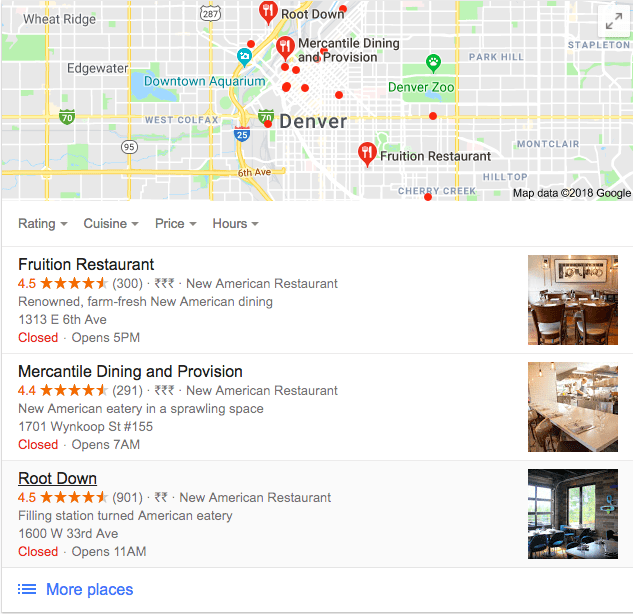 in 2015 Google reduced the number of listings it displayed from 7 down to 3. 
According to studies performed by moz, less than 8% of people will click on the 'More Places' button to see other listings.
If you are NOT showing up in the top 3 then you are losing over 92% of the traffic that is searching for local businesses like yours.
The good news is that you have time to fix it thanks to 56% of local businesses not claiming their 'Google My Business' Listing yet…
There is a no 1 thing that will make the difference in improving your Local SEO rankings. But there are a few key things that you need to pay close attention to beyond your websites keywords.
'Google My Business' is just 1 of the places your business should be listed on.
There are many listing directories out there like Facebook, Yelp, Bing, Local Search… and it's important that you are allowing your business the best opportunity for being found.
Although it can be a very time consuming task. Ensuring that your business information is supplied to every directory you have available to your region is going to give you a HUGE boost in organic reach and local SEO search results.
Theres nothing worse than trying to contact a business and the phone has been disconnected, the address is for the old store that they moved out of 2 years ago and the email address is blank…
If Google finds your business information is containing any errors, or differing results, then they are going to punish you before your customers do.
If your store hours change, update them. And YES, we mean on EVERY DIRECTORY that you listed on in step 1. (Sound time consuming? Then perhaps we can assist you.)
We live in a social world that is becoming more dependant on the opinions of other people…
1 of the most overlooked aspects of local SEO is the fact that Customer Reviews and Testimonials have a great deal of influence over the listing positions.
By encouraging your customers to leave reviews & engaging with them afterwards has a huge affect on your Search Engine Rankings.
Need Some Help with Your SEO?
We let you Focus On Your Business and take care of all the hassles involved with managing your Online Presence.
We keep your Information synchronised across all the relevant online directories, notify you of reviews & free you up to spend more time running your business and less time finding business.