Enter your Website Address and get a FREE Website Audit for your business!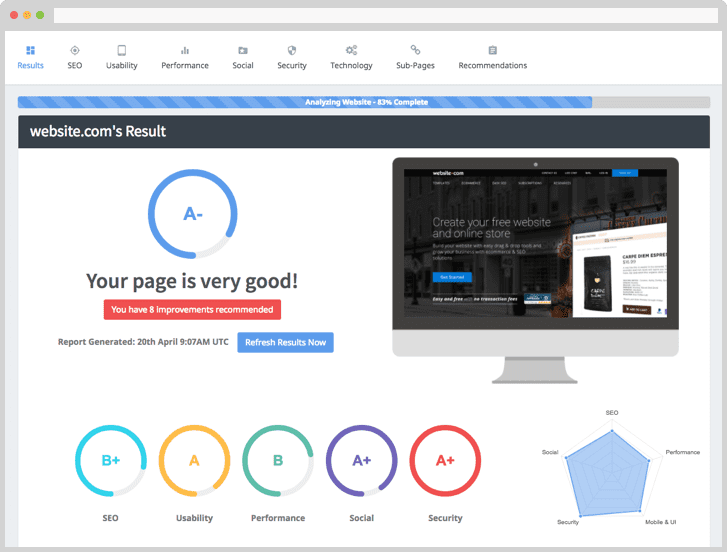 AN OUT OF DATE WEBSITE IS A SIGN OF AN OUT OF DATE BRAND
In a world of constant change, it's understandable that a website from 2005 is going to be a little bit outdated. In the tech-space, six months is a long time, and what may have worked in 2016 is now old.
Comprehensive Website Audit
There are many factors that a Search Engine relies on when it is ranking a website. 
Our comprehensive Audit Tool will check your website for all of these factors and more to help identify if there are any problems that could be affecting your rank and position in search results.
We will also provide a list of actionable recommendations that you can take instantly improve your site.
Don't let the unknown stop you from ranking on Google…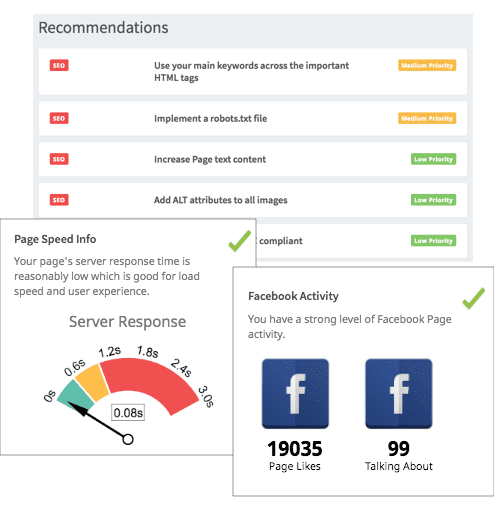 WHAT OTHERS SAY ABOUT US...
I couldn't be happier with the professional service we have received from the team at eBuilt Business. We find them trustworthy and willing to offer honest advice to improve our online business.
DOES YOUR WEBSITE NEED TO REBUILD OR RENOVATE?

Just because your current website layout is getting old, and may need an update, doesn't mean everything needs to get rebuilt from scratch.
OR perhaps you have an elegant and modern looking website, but you keep getting security issues, or you don't seem to know what's holding you back from appearing in organic searches.
eBuilt Business has seen sites ranging from spectacular to almost non-existent. We have had people contact us for website reports, and we found that their website was actually crashed and not even live. Nothing will surprise us.
Whether you just want to know what you can do to 'improve' your online presence, OR if you are looking to do a new website and want to know what is working and worth keeping from your old website, then our Website Audit Report will give you the understanding you need to get the best outcome possible.
DO YOU NEED SITE ADMIN ACCESS TO DO THIS?
No, we can get all the information we need from an external view. We run your site through various online testing tools to get pings, page load speeds, plugin detectors, and even looking at where the site is being hosted, whom it's hosted with, and what plugins or extensions could be slowing it down.
DO I ONLY NEED A SITE REPORT IF I WANT A NEW SITE?
No, in fact, these reports are more geared to giving a 3rd party look into the development and design of a website for the owner of the site. We have seen many 'unhappy' owners that paid thousands of dollars for a sub-standard site — not understanding the ins & outs of the web development industry they were unable to question the developers. That is until we supplied them with a report detailing what was wrong with the site-build and what needed to be done to fix it.
We try to get all website audits done in under 48 hours. Most times we accomplish this, however during peak periods, this can go a little over.
However if you would really like to get your report fast, then we offer a Priority service that will be completed and guaranteed in under 1 hour! 
(Just select this option on the confirmation page…)
WHAT DOES THE REPORT COVER?
The report will cover 5 areas of your website.
SEO
Usability
Performance
Social
Security
What Are You Waiting For?
Get your Website Audit COMPLETELY FREE Now!