Setting Up Your Online Business in 2019
The ONLINE BUSINESS BLUEPRINT
Don't have time to read the whole guide right now?​
No worries. We can send you a copy so that you can read it when it's most convenient for you.
The Definitive Guide (2019 Update)
Hosting, Storage, Paments and more…
Keeping in touch with your leads and clients…
Organising your team efficiently and effectively…
Have You EVER Thought about building an Online Business?
Obviously, the thought has crossed your mind at one point or other as you wouldn't be reading this guide if you hadn't.
There is a good chance that you have experienced the same overwhelming fears that many other business owners faced when contemplating this move. Running a business is one thing; you know how to do that because you have experience already. However, building an online presence can be confusing and complex.
That is why we have put together this handy guide to assist you in cutting through the clutter of all those applications, tools and options out there to be able to follow a roadmap of 'how' to build a business online and what programs to use doing it.
At eBuilt Business, we understand the thought process of a business owner just getting started. We were there ourselves in our first businesses too. So we assumed we just needed a 'free website' and everything would be great. Then it was the 'Facebook Page will fix my problems' followed by the 'I need email marketing'… You can probably relate to that.
After having built multiple successful online businesses in retail, service, and consulting industries, we have been able to work out what tool is the best for each application, which ones work together and what is the 'basic' marketing pack we need.
This guide will hopefully put that together for you to assist you with your online needs and help you build a successful and automated online business without the headaches and overwhelming confusion in the marketplace.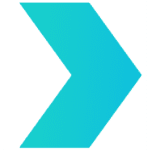 If you don't even know what a web host is or why you need one then SiteGround is the Host for you!
Obviously, your website needs to live somewhere. This is called your 'Web Host' and SiteGround offer the BEST Web Hosting Service you can find. In fact, they are even listed on WordPress as the recommended host!
Applying it to your business:

SiteGround make one of the most confusing and daunting aspects of running a website easy. Having a Website or even managing your domain will require a 'place to call home' and SiteGround supply the BEST service for any business need.
At eBuilt Business, we host ALL our own sites and clients sites on SiteGround because they know how to look after their customers.
When signing up they will walk you through the entire process, AND if you ever get stuck they will go above and beyond with assisting you via 'Live Chat' to ensure that your problems are solved.
Applying it to your business:

At eBuilt Business, we use DropBox to store all our resources and downloadable content to make sharing and managing a breeze.
In fact, you probably downloaded this very guide from our DropBox account.
With their desktop apps, and shared folders it makes things so simple to make your pdf, save it in the Dropbox folder on your device and then copy the link to paste into your emails for your customers and leads to download from!
Beautiful designs, powerful features, and the freedom to build anything you want.
WordPress is both free and priceless at the same time.
Plus if you signed up for your website hosting with SiteGround, you have the option to set up WordPress with just 1 click!
Applying it to your business:

WordPress has over 30% of the world's websites using its platform. eBuilt Business is one of them, and every client we have is also on there.
Due to the extensive abilities to do almost anything you can imagine, you will never find yourself in a situation where it 'can't be done'!
However keeping in mind that opensource means easy access to hackers and broken code, so it's CRITICAL that you have a great security plan in place to ensure that you have a quality website that won't go down.
Don't have time to finish reading?
We can send you a copy directly to your inbox so you can finish reading when it's convenient for you!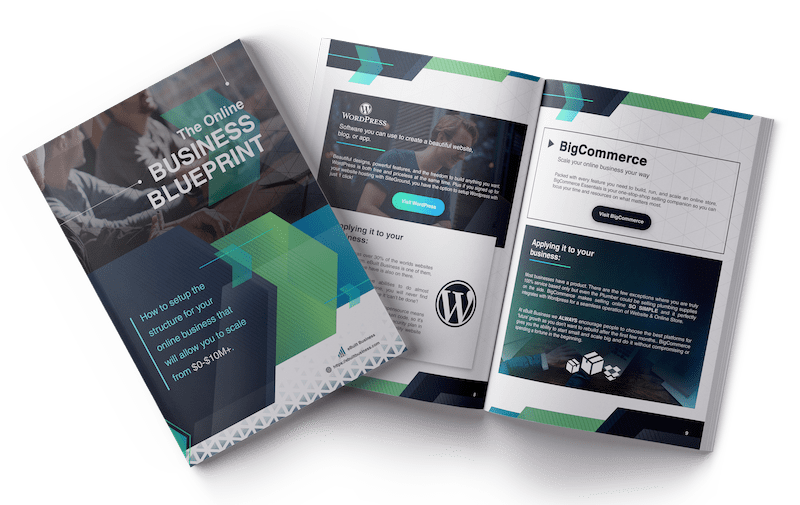 Applying it to your business:

Most businesses have a product.
There are a few exceptions where you are truly 100% service-based only but even the Plumber could be selling plumbing supplies on the side.
BigCommerce makes selling online SO SIMPLE and it perfectly integrates with WordPress for seamless operation of Website & Online Store.
At eBuilt Business, we ALWAYS encourage people to choose the best platforms for 'future' growth as you don't want to rebuild after the first few months…
BigCommerce gives you the ability to start small and scale big and do it without compromising or spending a fortune in the beginning.
Applying it to your business:

For those of you that are NOT running an online store but still want to sell your services online then Samcart is our Go-To FAVOURITE for eBuilt Business!
We have been using it for years and setting up accounts for our clients because of its ease of use, and incredible possibilities.
If you are simply selling 1 product, want 1 click upsells, selling membership programs and need something that integrates then Samcart is the ONLY option we recommend due to its powerful features that don't cost an arm & leg!
Applying it to your business:

Simply because even if you embed the video on your page and remove the branding people can still click through to Youtube and then you lost them to someone else video…
Plus from a membership perspective, they could share your precious content by copy/pasting a link!
At eBuilt Business, we always recommend using a service like Vimeo so that you can give your customers the BEST experience on your site and still have complete control over the way it looks, feels and the 'privacy' of the video.
(Something Youtube doesn't understand)
Don't have time to finish reading?
We can send you a copy directly to your inbox so you can finish reading when it's convenient for you!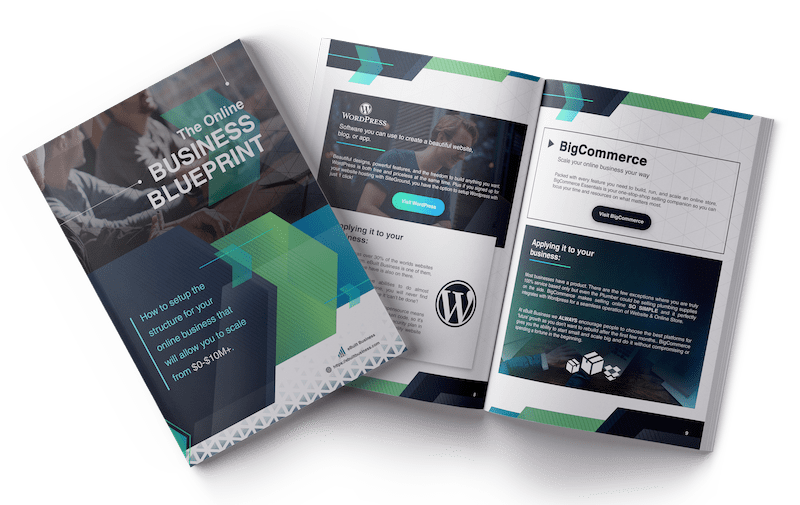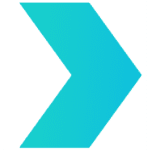 The GetResponse platform contains a suite of email marketing and online campaign management tools designed to help you grow your sales, maximize ROI, and succeed in online marketing.
From unlimited broadcasting and top deliverability to 5-star customer service and over 50 easy yet powerful features – they have got you covered.
Applying it to your business:

For the Small Business owner getting things working online seems really daunting.
PLUS it can often come at a cost that you can't afford so you try and do things manually but then the wheels fall off as you are so busy trying to manage it all, you forgot to manage your business…
eBuilt Business relies on GetResponse for the fact that we can so easily manage automated workflows, email broadcasting and setup amazing campaigns that allow us to focus on running the business and not running the marketing efforts.
And, for just $49/ month it's an easy decision.
Applying it to your business:

This is an interesting product for us to be promoting and recommending…
On the one hand, we believe that Clickfunnels was built by one of the most amazing marketing geniuses of all time (Russell Brunson.) But on the other hand, we feel it's overhyped and oversold.
In saying that many people have had great success with their online business, but could they have been able to do it with another tool? We think yes!
Still, ClickFunnels IS a great tool and if you are looking for something that houses almost everything you need under 1 roof, then ClickFunnels could be for you but keep in mind that you will still need 'other services' even though they say you won't!
And, you may still need a tech guy to assist, even though they say you don't!
Applying it to your business:

If you have ever thought about doing a webinar then you will need this tool!
If you haven't thought about it, then perhaps you should… And get this tool.
We use WebinarJam and their sister-product 'EverWebinar' for all our webinar needs in both eBuilt Business, and our Clients businesses. Simply because they are the most flexible, powerful and easy to manage/integrate webinar tool out there.
We love this product and so will you!
Applying it to your business:

We recommend using Zapier for all the go-betweens for the apps above.
I know that you have signed up for GetResponse to do your 'automation' for you… But now that someone purchased your product wouldn't you love to 'Automatically' send them a thank you card?
Zapier could capture that sale through your BigCommerce account, add them into your GetResponse funnel to trigger a follow-up sequence and then trigger a handwrytten note to be sent to them.
All while you were asleep… Pretty cool huh!
Don't have time to finish reading?
We can send you a copy directly to your inbox so you can finish reading when it's convenient for you!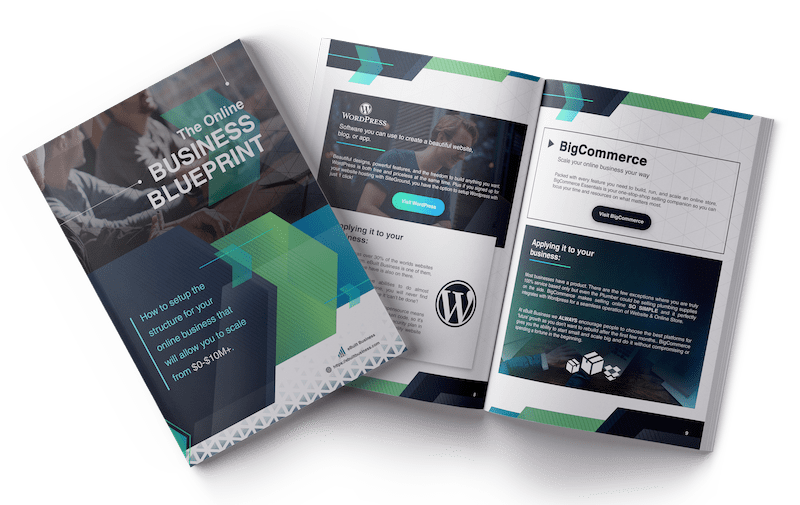 Applying it to your business:

EVERYTHING we do at eBuilt Business starts as an Asana Project.
In fact, even this guide was planned out, written and produced as an Asana Project.
Even if you don't have a team to work with, using a project management tool is the #1 way to ensure that you keep everything organised and progressing.
With Asana you get an amazing amount of templates to help you build effective projects, AND on top of that you have access to an incredible amount of training and resources to help you better manage your time, task's and team to grow your business effectively!
Applying it to your business:

Every business owner understands the need for having a Facebook Page, Twitter, Instagram, LinkedIn..
But you are also aware of the 'time suck' that these can be. (Ever got caught watching a dumb cat video when you went to 'quickly post' before doing the next task?)
The Social team at eBuilt Business love the ability to schedule out all our post's weeks ahead of time, but even more the ability to collaborate, monitor and even engage with our audience right from the 1 dashboard.
It's by far our favourite Social tool and we tried a lot before settling on this one!
Give it a go, and then thank us later!
Applying it to your business:

If you run a service-based business and need to keep track of the time you spend on each project so you can better bill your clients then you will love TimeDoctor.
If you run a business that manages a TEAM then you will LOVE TimeDoctor.
At eBuilt Business, we use TimeDoctor to keep our teams hours tracked in order to help us understand how much time we are giving a client or task, AND where our resources and staffing is getting bogged down.
Plus the PayRoll feature is AWESOME as it lets us know exactly how much time the team has worked per user for easy pay management.
Applying it to your business:

I am sure you can relate to the frustration of being on a website ready to make a decision but just need to ask 1 more question before you buy.
LiveChat is our favourite tool to recommend for this reason.
With their amazing dashboard and easy to manage chat program that lets you transfer the chat, follow up with email and even juggle multiple chats at once.
LiveChat will help you stand out from your competitors as the company that is there to help!
Want a copy of this guide?
We can send you a copy directly to your inbox so you can read it again and again whenever you need reminding!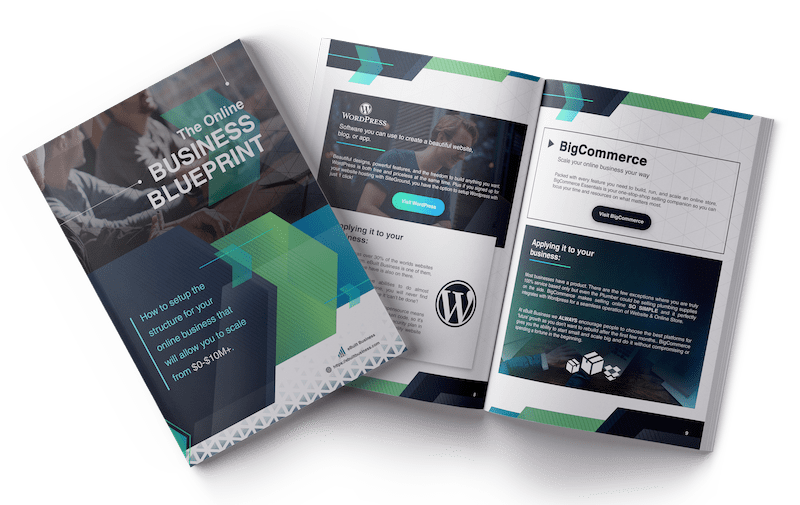 So now that you have a list of our favourite and most used applications and tools, it's time to put them all together into a system that you can apply and implement.
We have broken this down into 2 categories. Products & Services.
Are You A PRODUCT Based Business?
If you are a 'PRODUCT' based business like a clothing shop or music store… and are looking to build an ecommerce store online then this is the BEST plan of action for you!

Sign up for Vimeo so that you can create some insane product videos to put on their respective landing pages
Are You A SERVICE Based Business?
If you are a 'SERVICE' based business like a Marketing Agency, Electrician or lawyer and are looking to build a website that showcases your services and perhaps provides information to assist, then this is the BEST plan of action for you!

Sign up for Vimeo so that you can create some great videos to put on their respective service pages to connect with your customers and tell them about what your service will do for them
As you can see in this guide, setting up your online business doesn't need to be complicated or expensive. However, it does need to be well thought out and done in such a way as to make your business run smoother and not adding more to your workload.
If you take what you have learned in this guide and set up your business according to the roadmaps outlined on the previous pages, then you will be on your way to success faster than your competitors who are still trying to figure out what tools to use.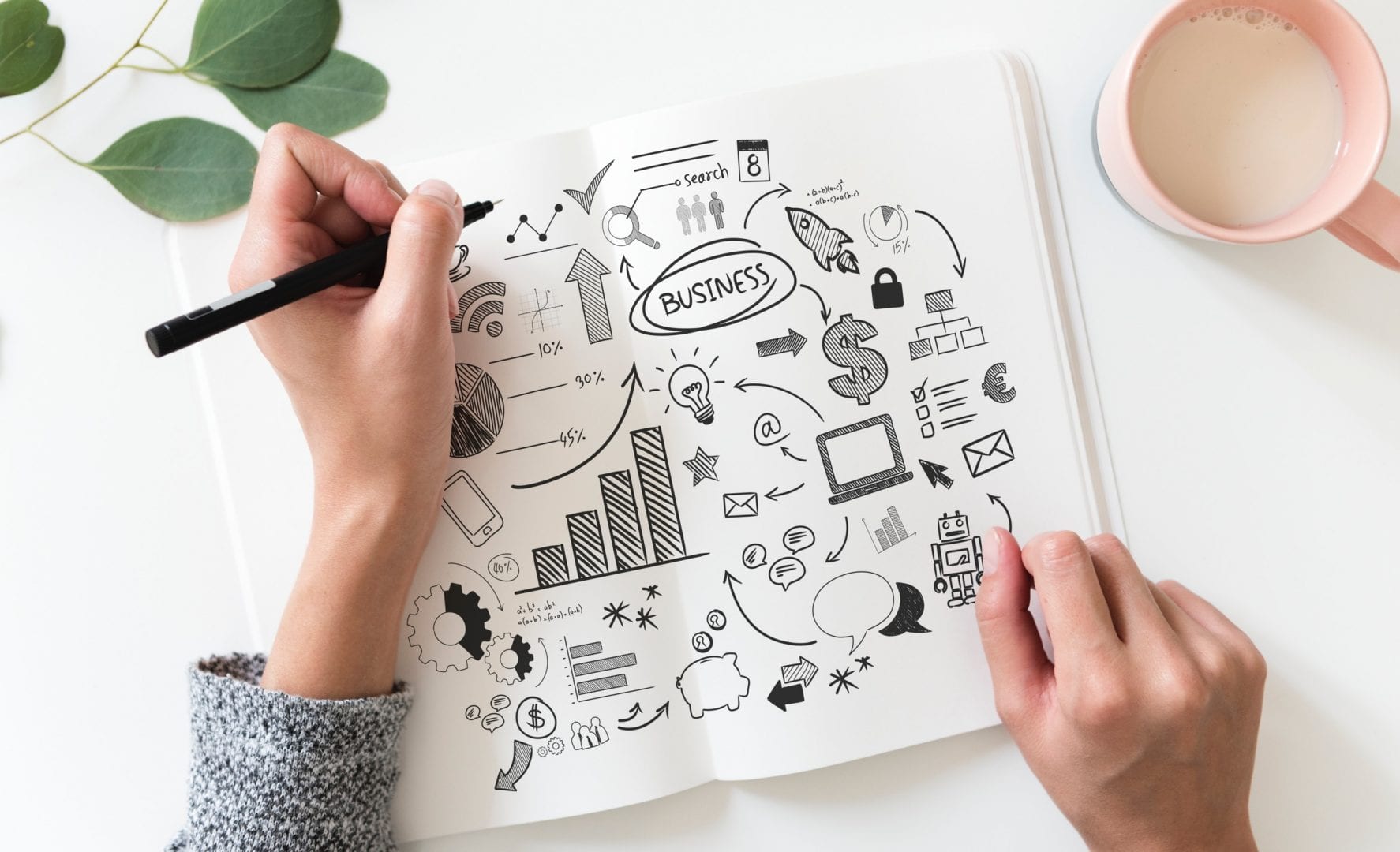 However, I encourage you not to expect everything to be simple and easy to follow, and don't be too hard on yourself either! Remember, you are not a website developer or online marketer. You have your skills and do them well, and setting up an online business may not be one of them.
Even with this outlined roadmap of tools to use, if you do find that you are still unsure of how to put it all together and the best way to set it all up then I encourage you to reach out to us and ask for assistance. We are always willing to assist and help a fellow entrepreneur build the online business that you have always dreamed of.
Reach out to us today to book your strategy call, and we look forward to serving you.